Make Wine With Us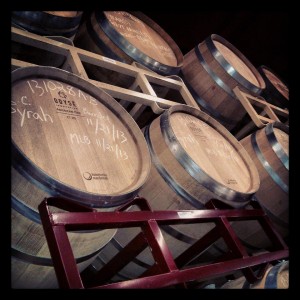 Do you have a strong desire to craft a wine that reflects your own personal taste but lack the time, the space, or the equipment? We here at Stone and Key Cellars have the solution to each of these problems, and offer every solution in designing and creating the absolutely perfect red or white wine.
Our team has more than 75 years of combined winemaking experience, and will be there every step of the way as you work to create your ultimate wine in four fun visits: crushing, pressing, blending, and bottling.
When you make wine with us, you will have access to a plethora of different grapes, barrels, and other options. You can make wine with family & friends in full barrel, half barrel, or quarter barrel batches for as little as $10-$12 a bottle.
Please call to schedule your complimentary tour and tasting. We'll explain the entire process, answer all of your questions and provide samples that will demonstrate the caliber of wine you can make here with us at Stone & Key!