Available Ciders
Our Stone & Key Cellars Solebury Orchard Blends range from sweet to dry, and are all very refreshing! Available by the 64oz Growler.
---
Apple Brandy Barrel Aged
This cider is aged in apple brandy barrels for three to six months, packing it with flavors of oak, brandy, and of course, fresh apples.
****Voted 2016 "Best Cider" in the Philadelphia Beer Scene Awards****
---
Untamed
Wild yeasts have given this cider a dry, funky finish! Perfect for sour beer lovers, and anyone who is looking for a crisp, "apple champagne" like drink.
---
Solely
Apples, and nothing but apples! With just a touch of sweetness, this cider celebrates the flavors of Solebury Orchards in its classic form
---
Cherry Pie
We hit our Solebury blend with a load of Montmorency tart cherries after the fermentation, giving this cider the strong, clean, and delicious taste of cherry!
---
Spy vs. Spy
***New Addition to Stone & Key Cider Family***
Blend of Red Spy and Northern Spy apples.  A mix of earthy and tart flavors in our signature dry style cider.
---
Experimental Draft
Keep an eye on this space for our next great concoction!
---
Seasonal Cider:
Each season, Stone & Key features a different season cider, made in small batches with flavors perfect any time of the year.
Seasonal Cider: Spicy Plum (Fall) 
Recently premiered and a big hit! Come in soon before it's gone.
---
Ciders From Other Regions:
Poverty Lane: Bottle Only
This bottle conditioned cider represents the best apples of poverty lane in New England. Flavors are delicate, with notes of bananas and cloves. Lightly carbonated.
---
Golden Russet/Ida Red Blend: Bottle Only
Bottle conditioned blend.
---
Golden Russet/Ida Red Blend: Bottle Only (Still)
---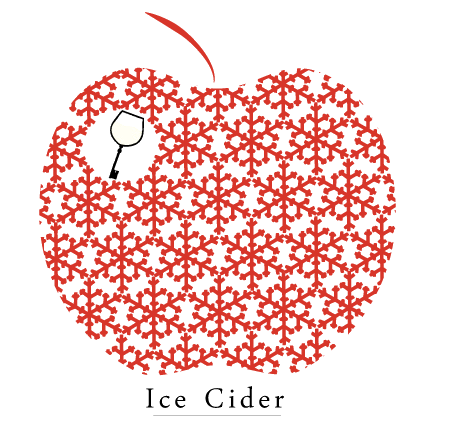 Dessert Ice Ciders
Our Ice Cider is produced from a special blend of apples grown & pressed by Solebury Orchard.
Cryoconcentrated & Fermented by Stone & Key Cellars.
---
Ice Apple Cider
Sweet yet balanced dessert cider.
---