The Process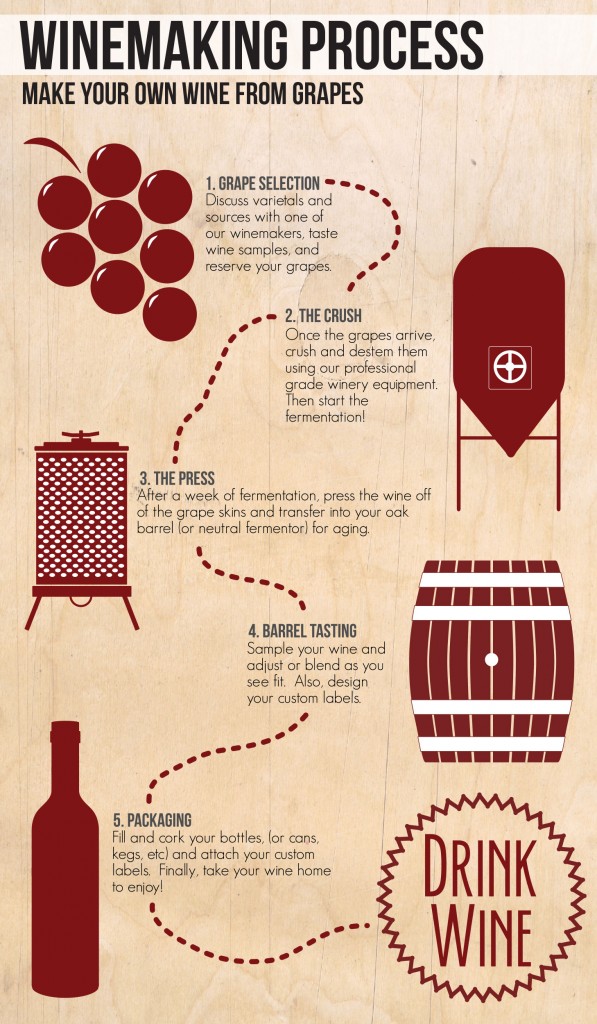 Our barrel package includes 288 bottles of finished wine, along with the following:
Precursory wine tasting to help you select from dozens of grape varietals or create your own custom blend.
Analysis of pH, acidity, sulfites, & sugar in our professional wine lab.
Maturation in a 59-gallon American oak barrel for up to 9 months.
The opportunity to participate in each step listed above.