Wine Detail Sheet
Wine Bundles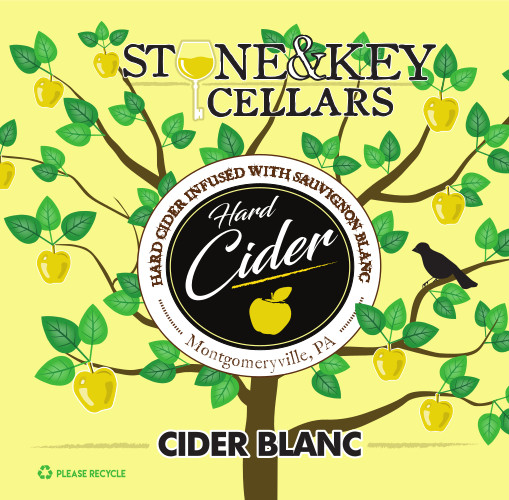 2020 Cider Blanc
PA
6.9%
Cold-fermented Jonagold apples with Pinot Grigio. Aromas of apricot and freshly cut apples with a nectarine and starfruit finish.
23 cases produced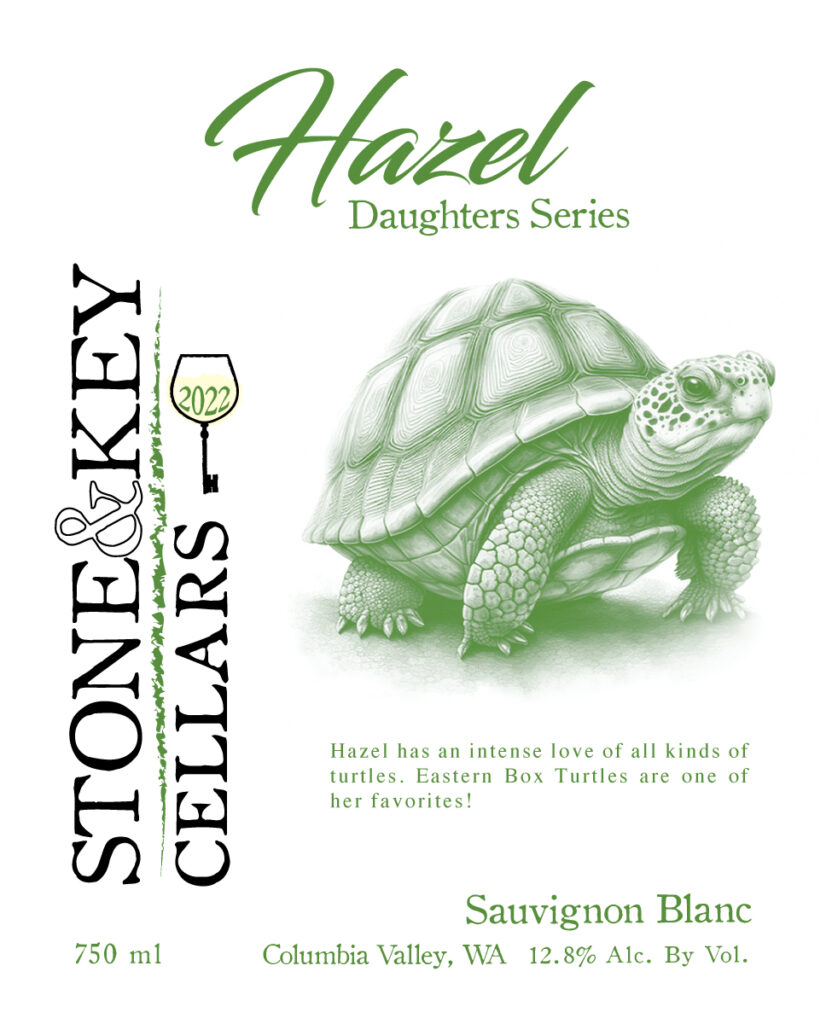 2022 Sauvignon Blanc
Yakima Valley, WA
12.8%
Although dry, this wine is bursting with fruity aromas of honeydew, kiwi, and white peach. An English rose floral note with a hint of banana cream pie. Vibrant acidity leads to a crisp finish.
217 cases produced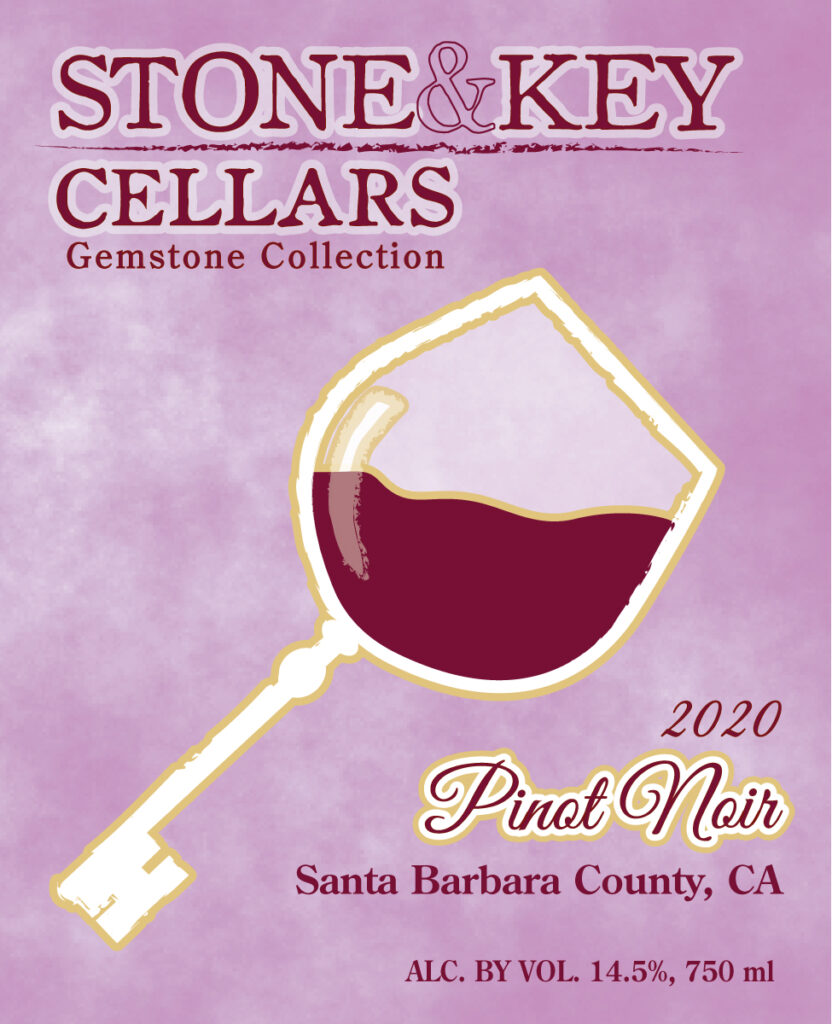 2020 Pinot Noir
Santa Barbara County, CA
14.5%
This medium ruby color Pinot Noir displays red-fruit aromas of raspberry, currant, and bubble gum with delicate notes of sage and hibiscus. The palate is round and supple with graceful tannins framing vibrant red berry, cedar, and spice flavors that linger through the finish.
76 cases produced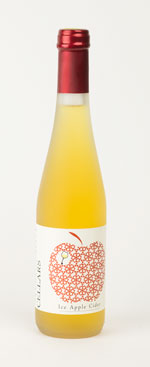 2020 Ice Cider
This ice apple cider was made from a special blend of apples grown and pressed by Solebury Orchard. Cryoconcentrated and fermented by Stone & Key Cellars.
202 cases produced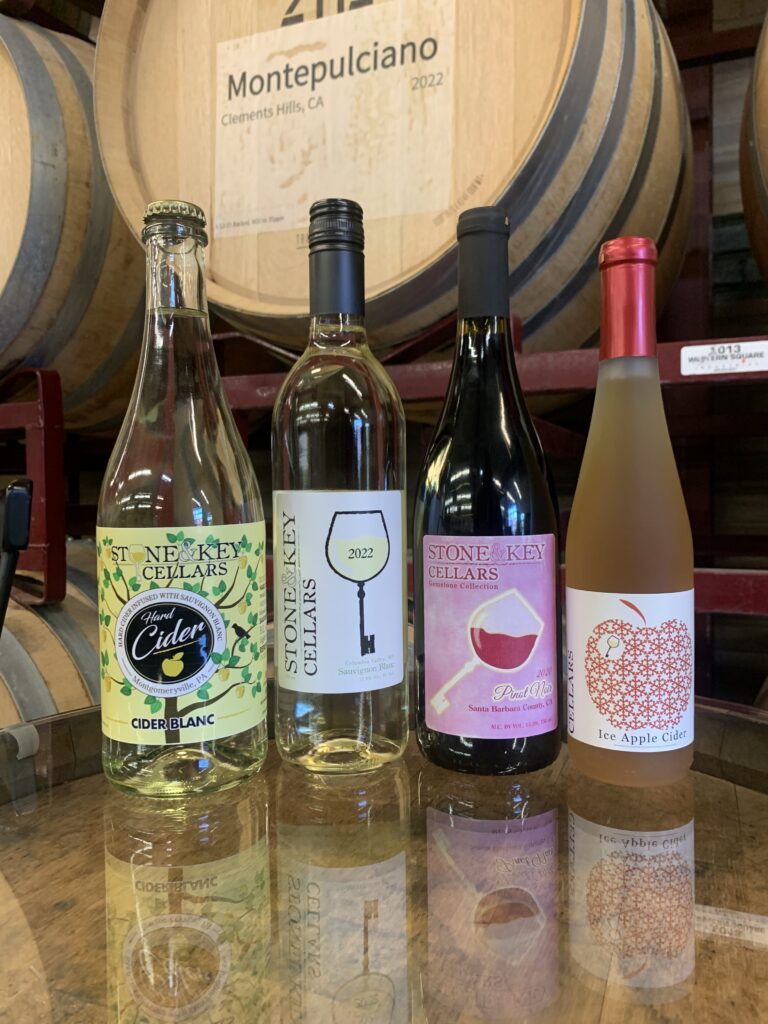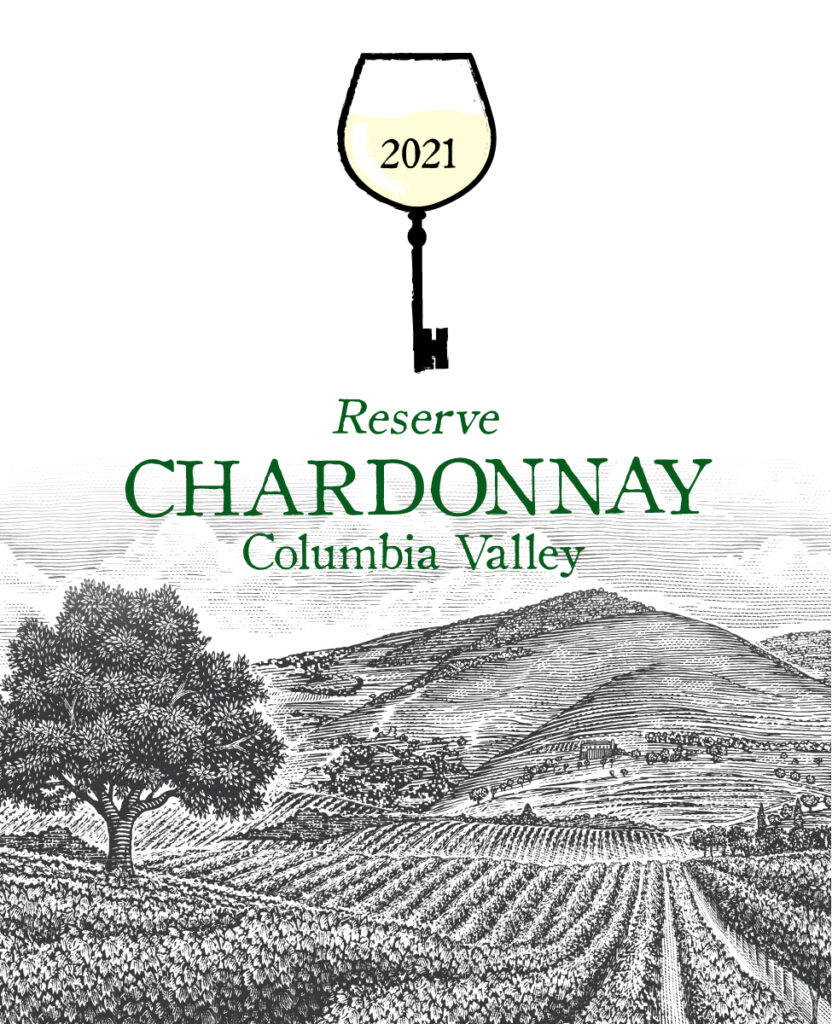 2021 Reserve Chardonnay
Yakima Valley, WA
Pale straw yellow with honeysuckle & lemon cream on the nose. Rich & fluffy texture with flavors of crème brûlée, minerals, & a touch of butterscotch.
112 cases produced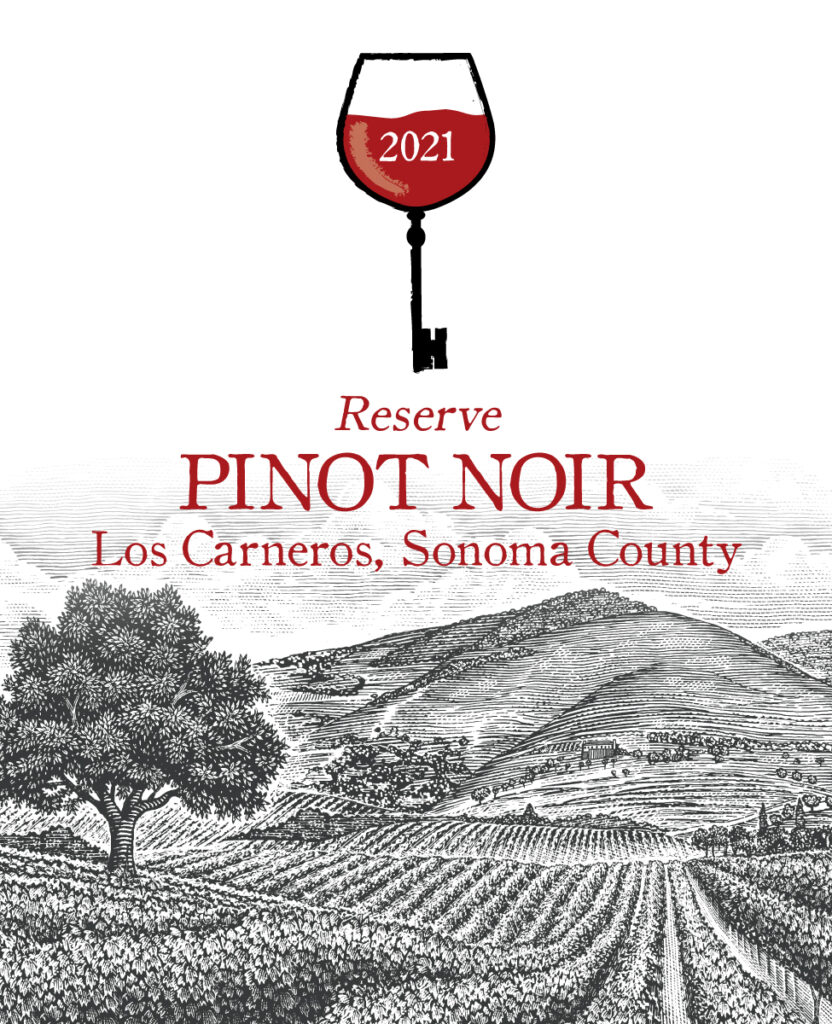 2021 Reserve Pinot Noir
Los Carneros, Sonoma County, CA
Shimmering garnet color to the eye, aromas of ripe berries, dried rose petals, & a kiss of truffle. Hints of strawberry on the nose with a tangy acidity & young tannins.
176 cases produced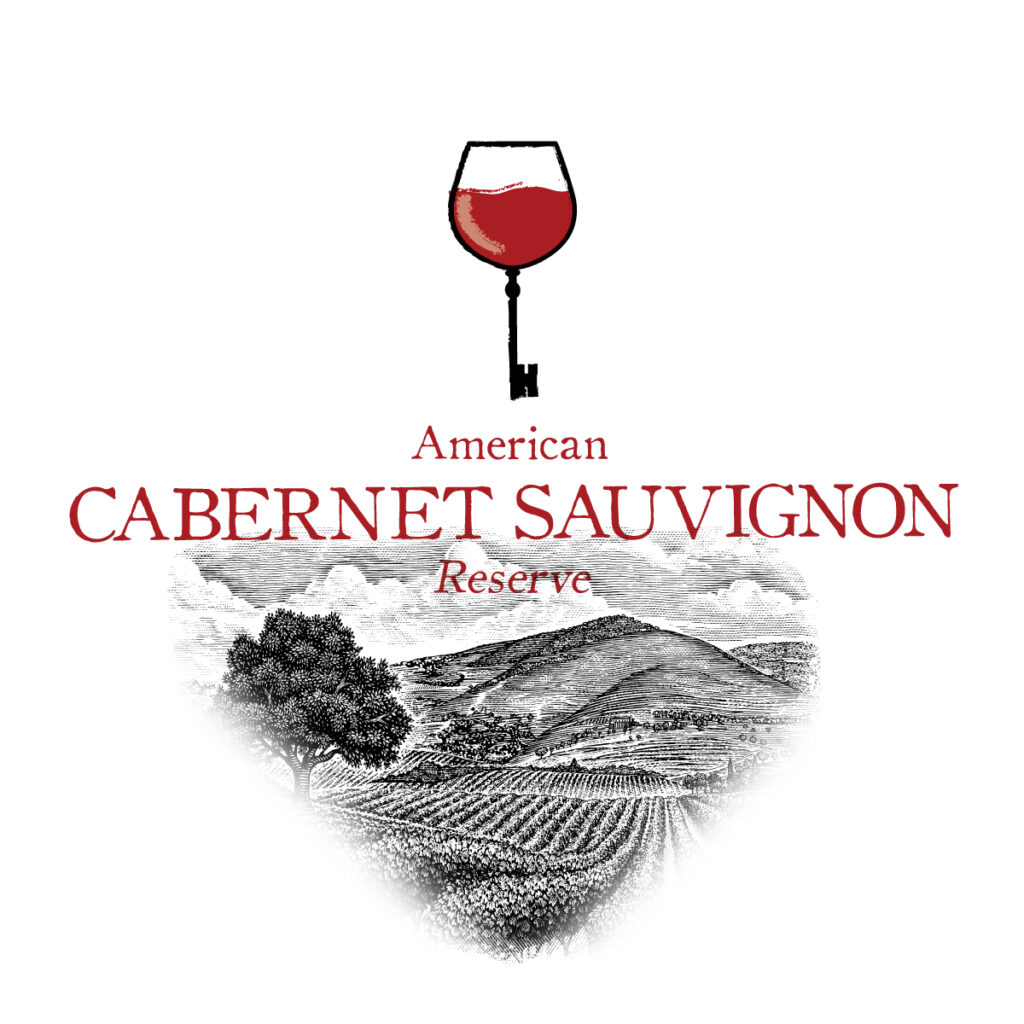 2020 Reserve Cabernet Sauvignon
Red Mountain, WA
Alluring aromas of dark cherry & sweet baking spices with hints of French oak. On the palate, this full-bodied, rich wine is full of hints of black raspberry & espresso, leading to a long & sophisticated finish.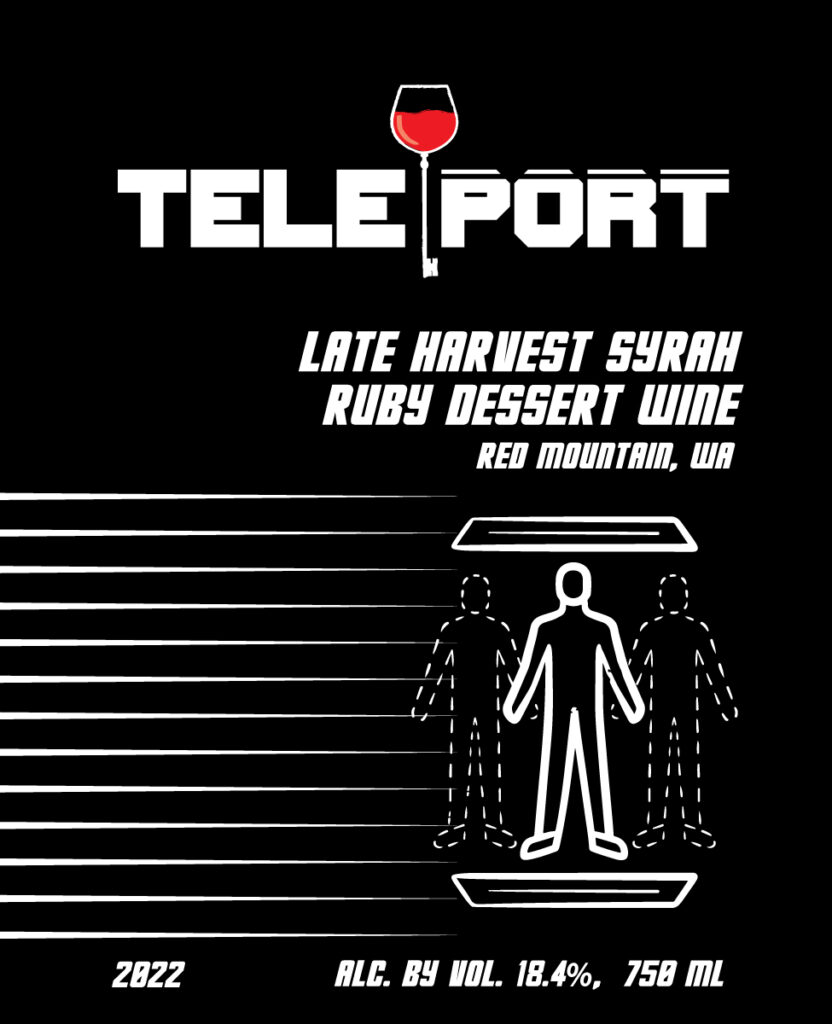 2022 Syrah Port
Red Heaven Vineyard, Red Mountain, WA
18.4%
The Syrah grapes used to make this wine were sourced from one of the most prestigious vineyards at in Washington State – the Red Heaven Vineyard in the Red Mountain AVA. This block sits between 752-930 feet in elevation, allowing the grapes to ripen in the day while preserving acidity in the evening. In the glass, this wine is a deep plum color. Aromas of black cherry & dried plums. Lush flavors of dark chocolate & candied toffee.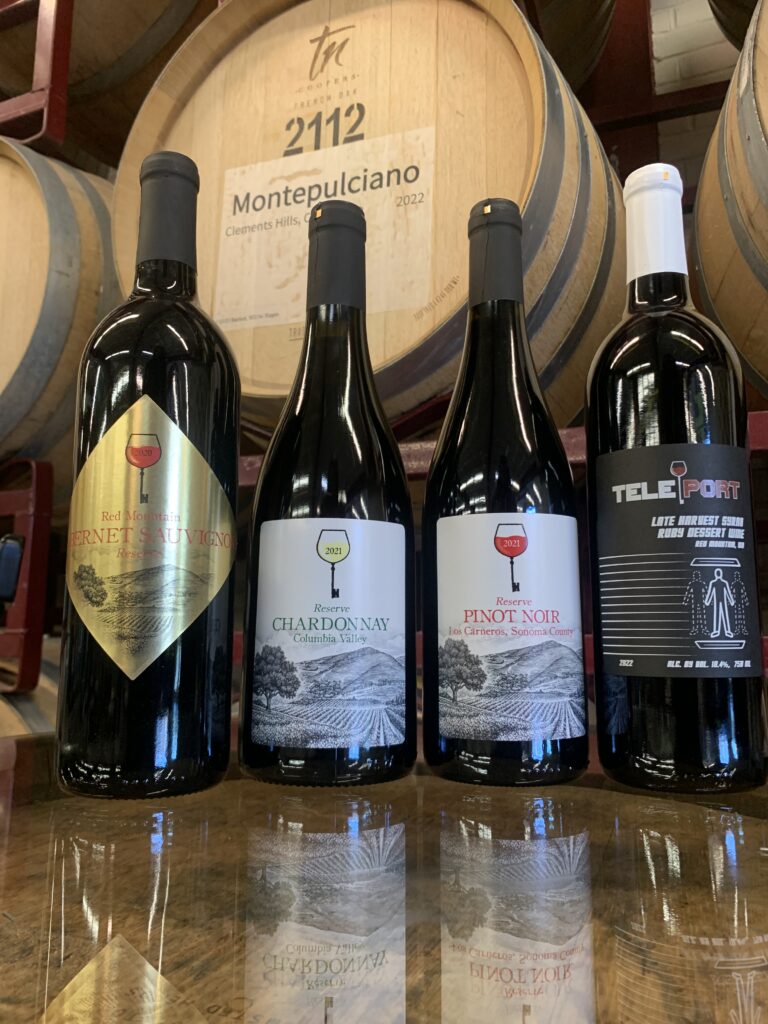 ---
Current Red Wines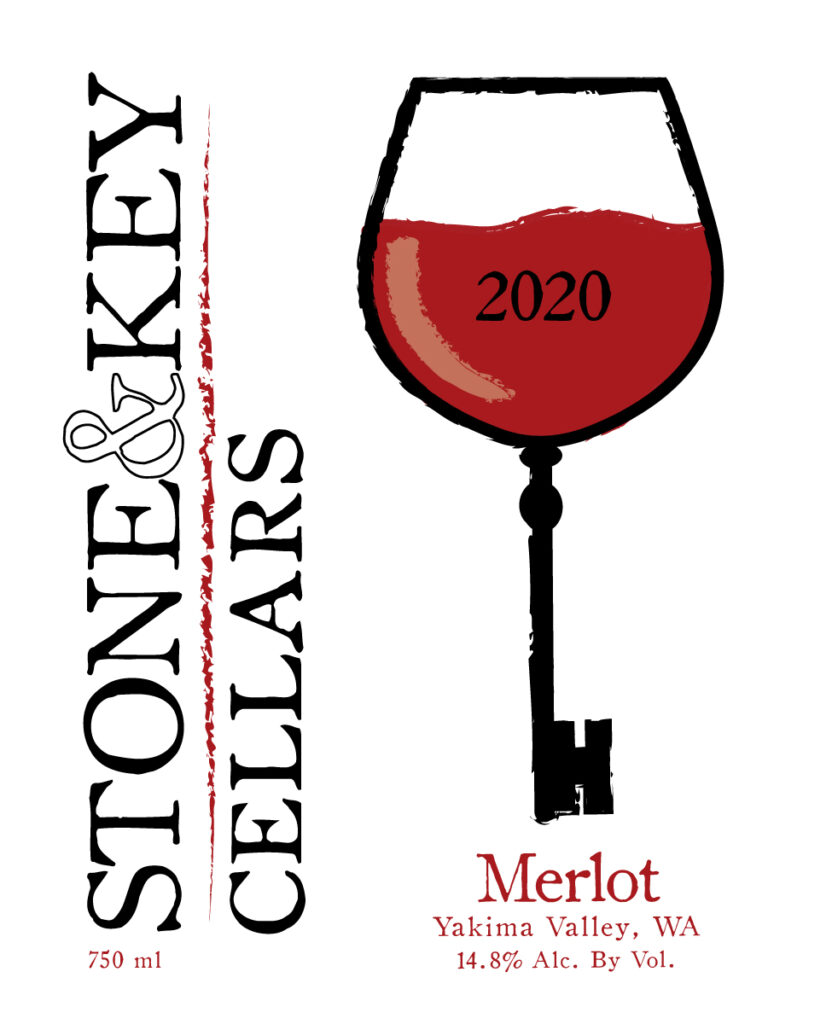 2020 Merlot
Yakima Valley, WA
Garnet-colored with a brickish rim. Aromas of chocolate-covered cherries, oak, and plum. On the palate, this wine displays notes of cherry cordial, cedar, and blackcurrant. The texture is soft and pillowy with subtle tannins that build with each sip.
61 cases produced
2021 Syrah
Yakima Valley, WA
On the nose, an abundance of black fruits, licorice, and cedar. On the palate, dark plum, blackberry, and cassis with hints of luscious chocolate. A well-balanced wine that is approachable now with a structure to age perfectly!
48 cases produced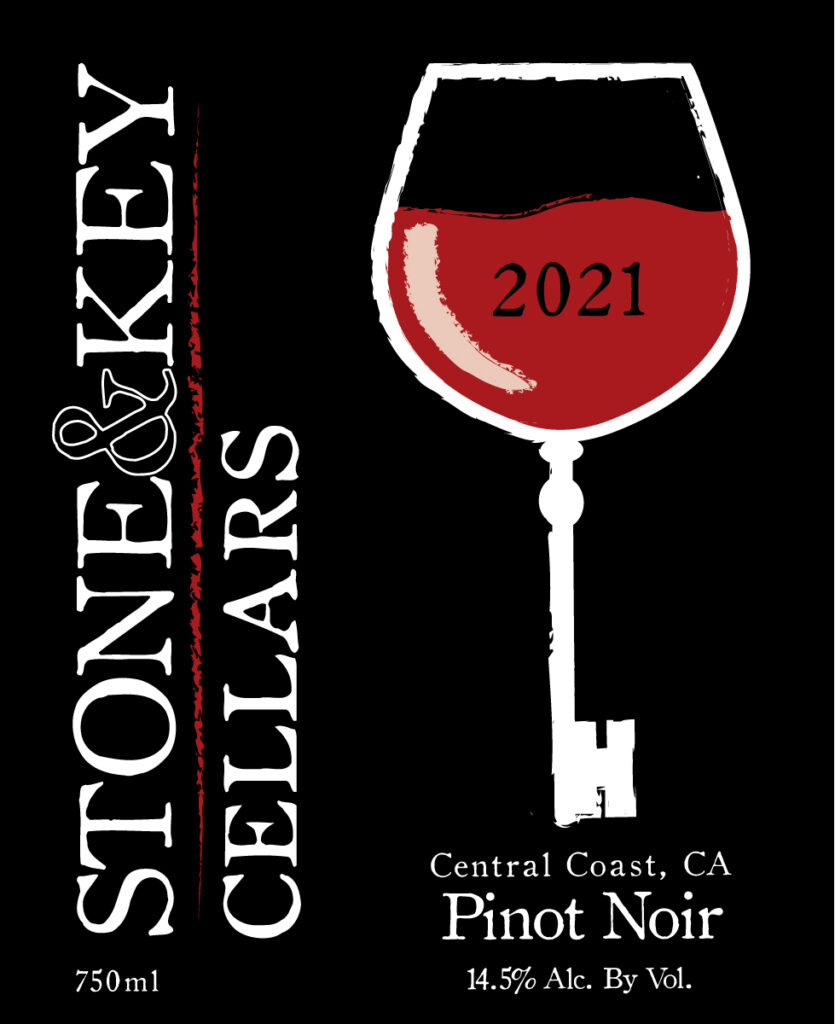 2021 Pinot Noir
Central Coast, CA
14.5%
This crowd-pleasing Pinot Noir starts with a medium garnet color. Notes of pomegranate, graham crackers, baked cranberry, and red jelly beans on the nose are lively and inviting. A supple mid-palate, integrated acidity, and tangy cherry candy finish make this wine very easy to get along with!
102 cases produced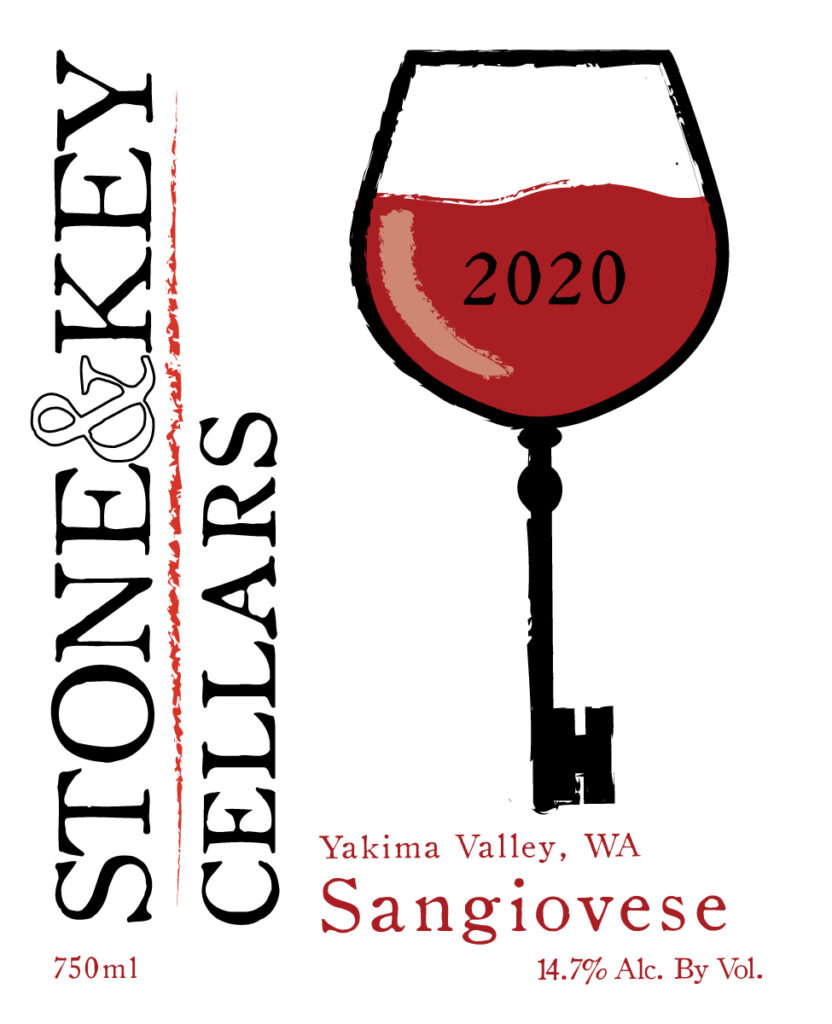 2020 Sangiovese
Yakima Valley, WA
14.7%
This medium-bodied Sangiovese and Montepulciano blend is brilliant ruby in color. Intensely aromatic with red licorice, pink peppercorn, sweet cherry, dried roses, and cedar. Cherry compote flavors, fresh acidity, soft tannins, and a lingering spicy finish make this blend balanced and ridiculously quaffable.
80% Sangiovese, 20% Montepulciano
54 cases produced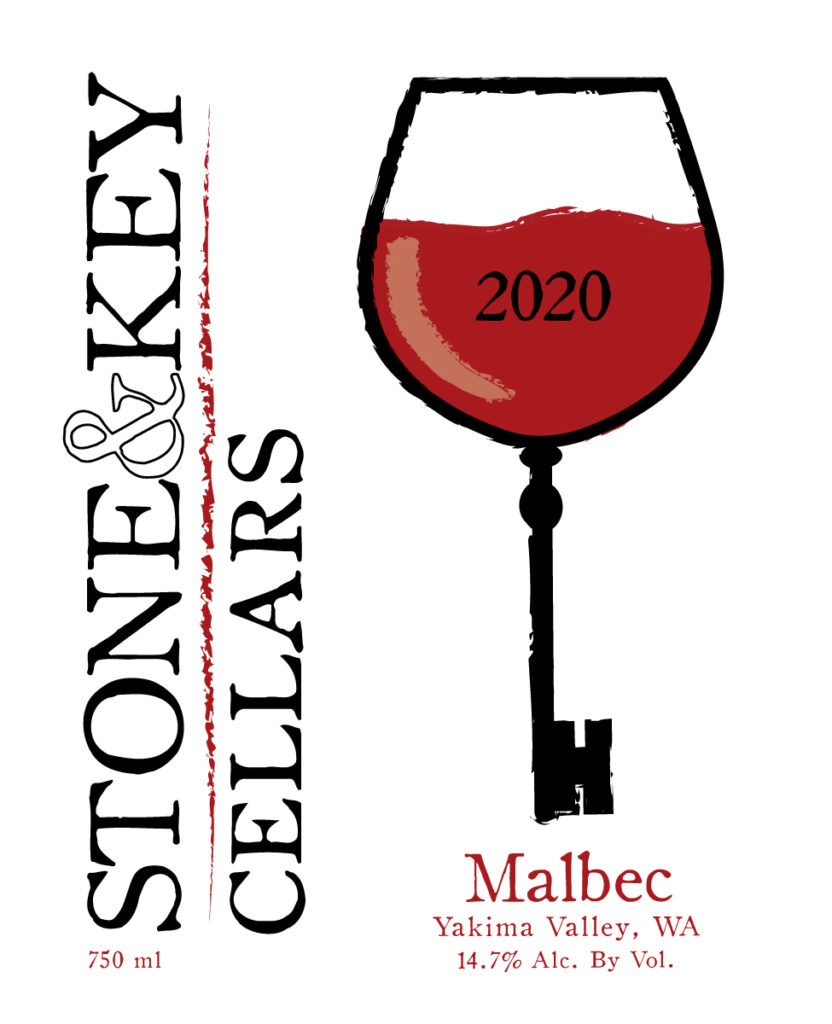 2020 Malbec
Yakima Valley, WA
14.7%
This bold Malbec grabs your attention with its dark red shade in the glass. It showcases notes of black plum, star anise, black currant, and blueberry jam that become more evident with aeration. Layers of cocoa, chalky minerality, forest floor, and brushed leather on the palate lead into a delightfully peppery finish. This wine is approachable now but will drink through 2032!
25 cases produced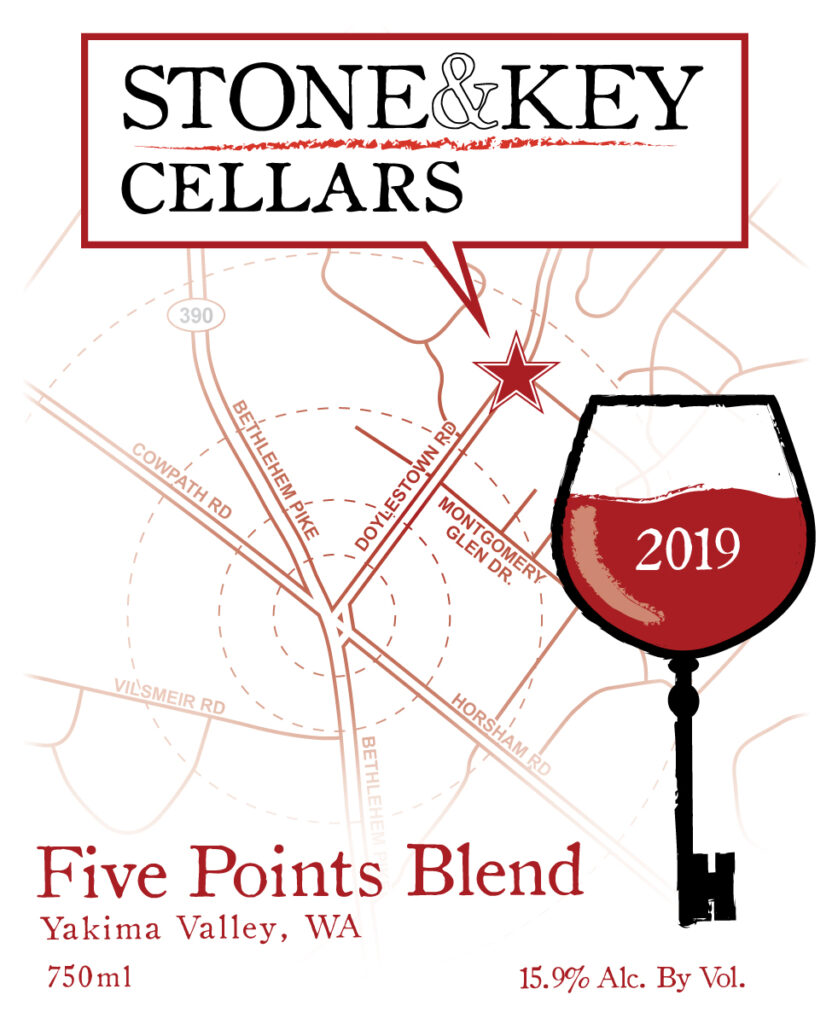 2019 Five Points Blend
Washington
15.9%
This GSM blend has a deep ruby color offering aromas of raspberries, red plum, white pepper, and vanilla bean from barrel aging. On the mid-palate, jammy red fruit, licorice, and hints of leather lead to a sophisticated and lasting finish of raspberry tart.
70% Grenache, 15% Syrah, 15% Mourvèdre
25 cases produced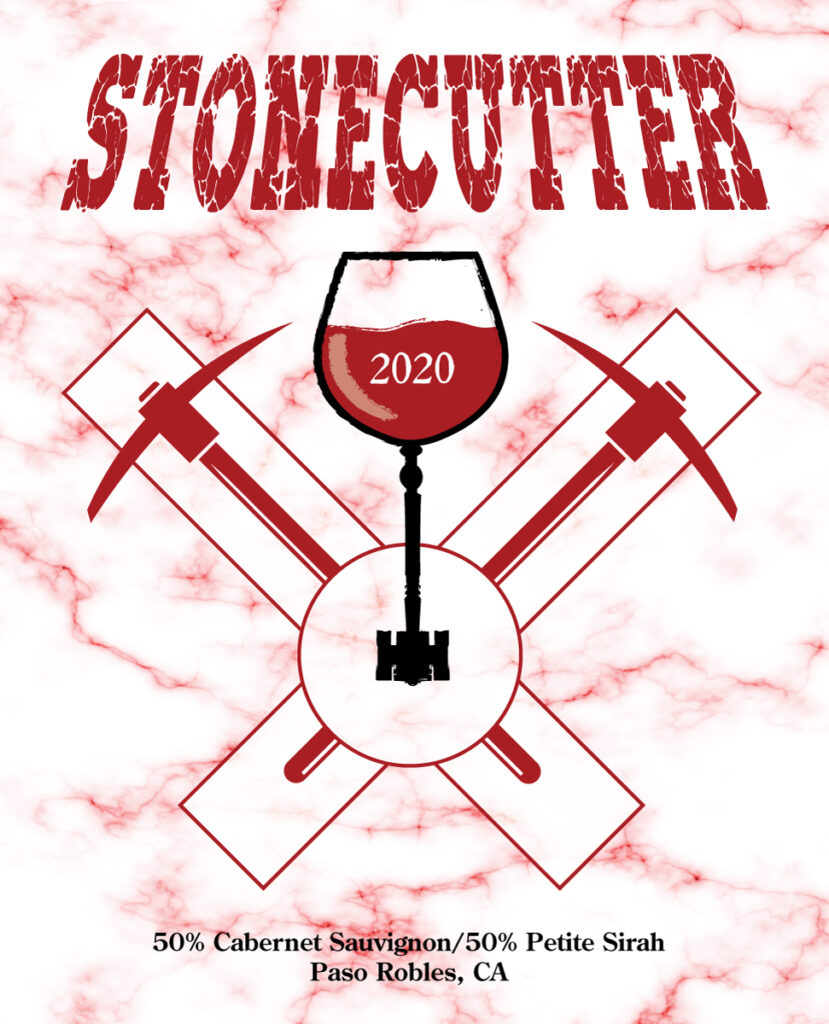 2020 Stonecutter
Paso Robles, CA
13.9%
Strawberry licorice on the nose supported by pipe tobacco and ripe red cherry. Medium-bodied with lingering notes of fresh-picked blueberry and tangy raspberry, complemented by graphite and cedar on the finish, with supple tannins.
50% Cabernet Sauvignon, 50% Petite Sirah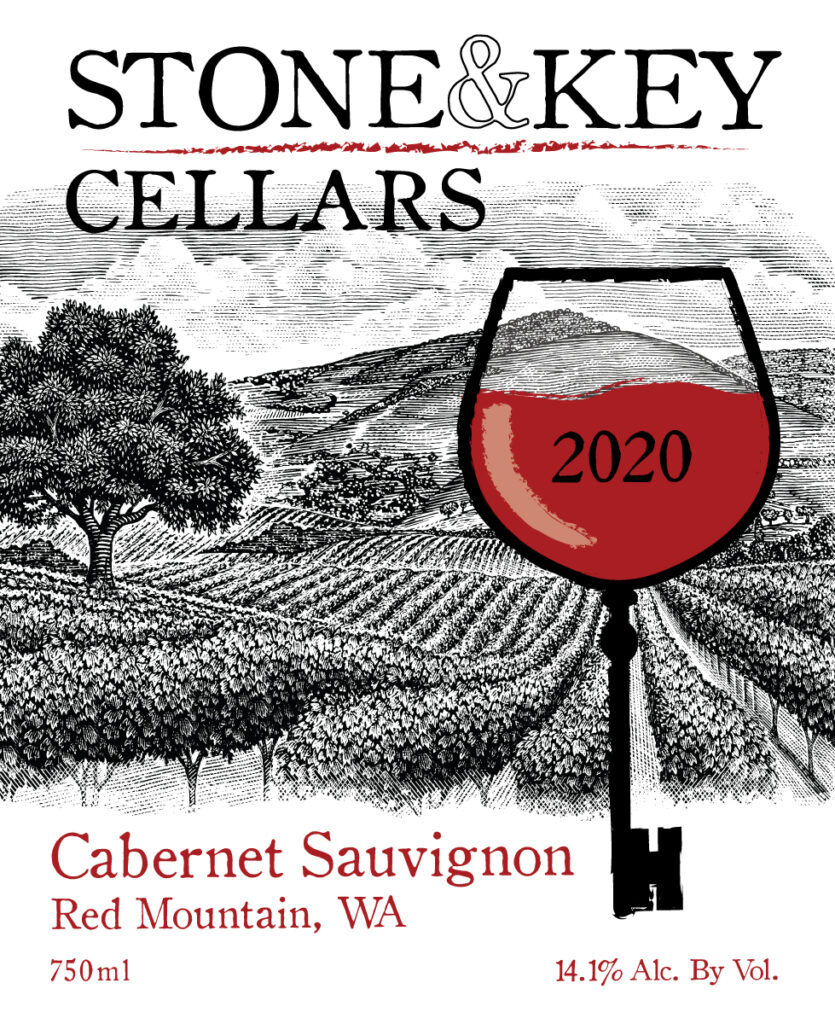 2020 Cabernet Sauvignon
Red Mountain, WA
14.1%
Deep ruby in color with concentrated flavors, this cabernet displays alluring aromas of dark cherry, spiced plum, and sweet baking spices with hints of toasted oak, clove, and vanilla from French oak again. On the palate, this wine is full-bodied with rich flavors of black raspberry, blueberry, and cassis. Hints of espresso framed by refined tannins lead to a long and sophisticated finish.
96 cases produced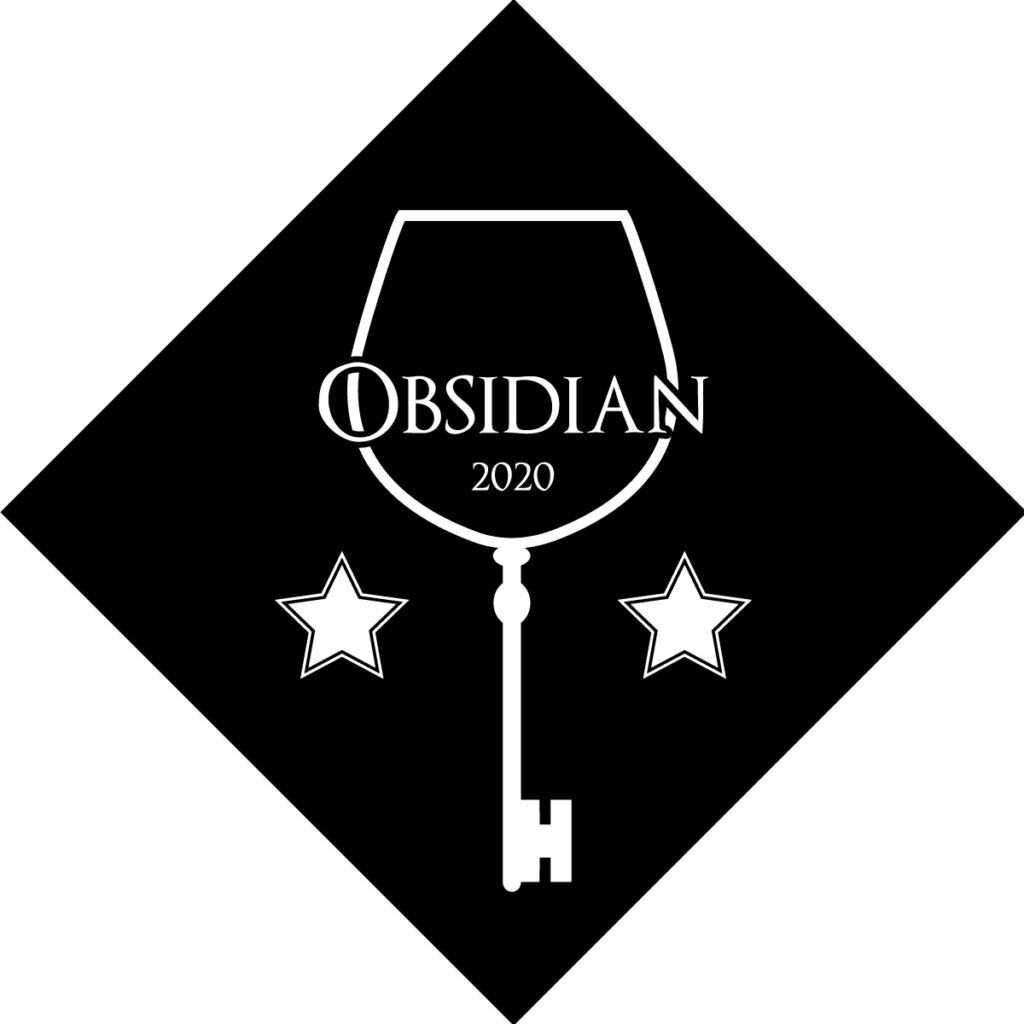 2020 Obsidian
Yakima Valley, WA
14.3%
Pour a tall glass because this wine delivers more with each sip as it opens up. Initially, black currant, cedar, and bell pepper let you know you're in for a bold Carménère. Swirling unveils complementary aromas from the Cabernet Franc and Petit Verdot including notes of licorice, cocoa powder, and graphite. Black pepper, blackberry, and hints of espresso on the palate lead to a well-balanced, lengthy finish with medium tannins and a kiss of allspice.
90% Carménère, 6% Cabernet Franc, 4% Petit Verdot
187 cases produced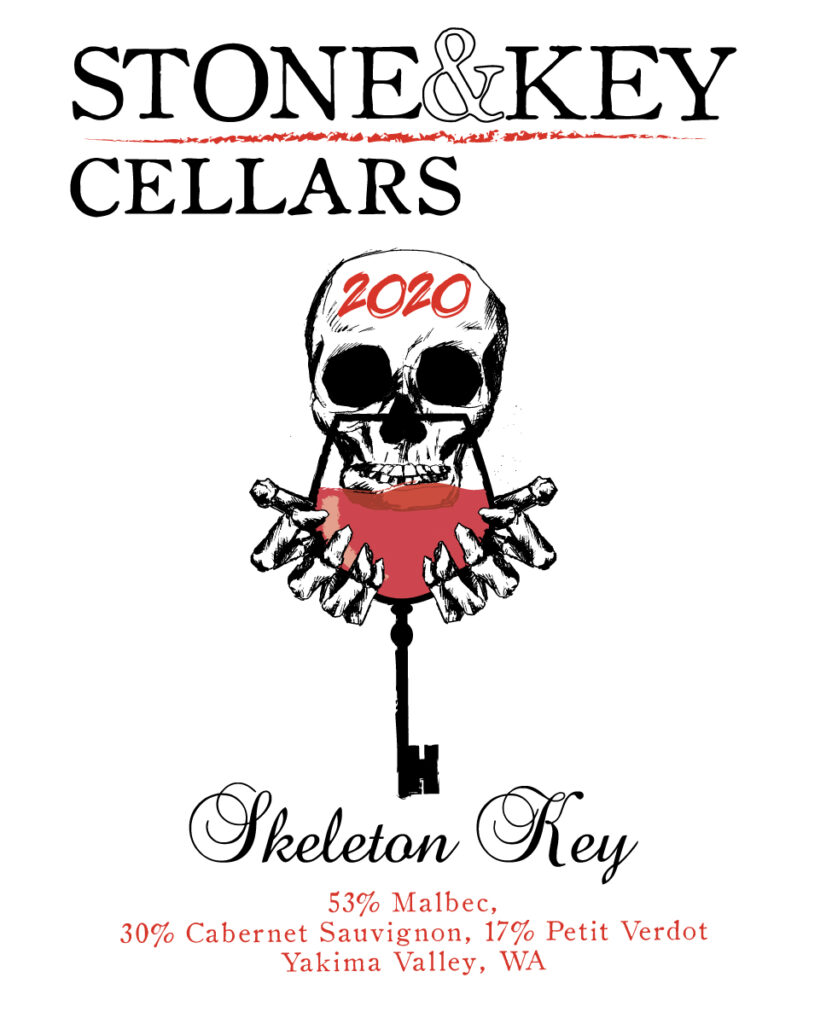 2020 Skeleton Key
Yakima Valley, WA
14.7%
This wine is a beautiful medium-garnet on the rim and purple at the core. The bouquet includes wildberry, black pepper, and black cherry. Juicy flavors of ripe raspberry, bright strawberry, and black plum with a gravelly backbone, crunchy green apple acidity, and a velvety finish.
53% Malbec, 30% Cabernet Sauvignon, 17% Petit Verdot
85 cases produced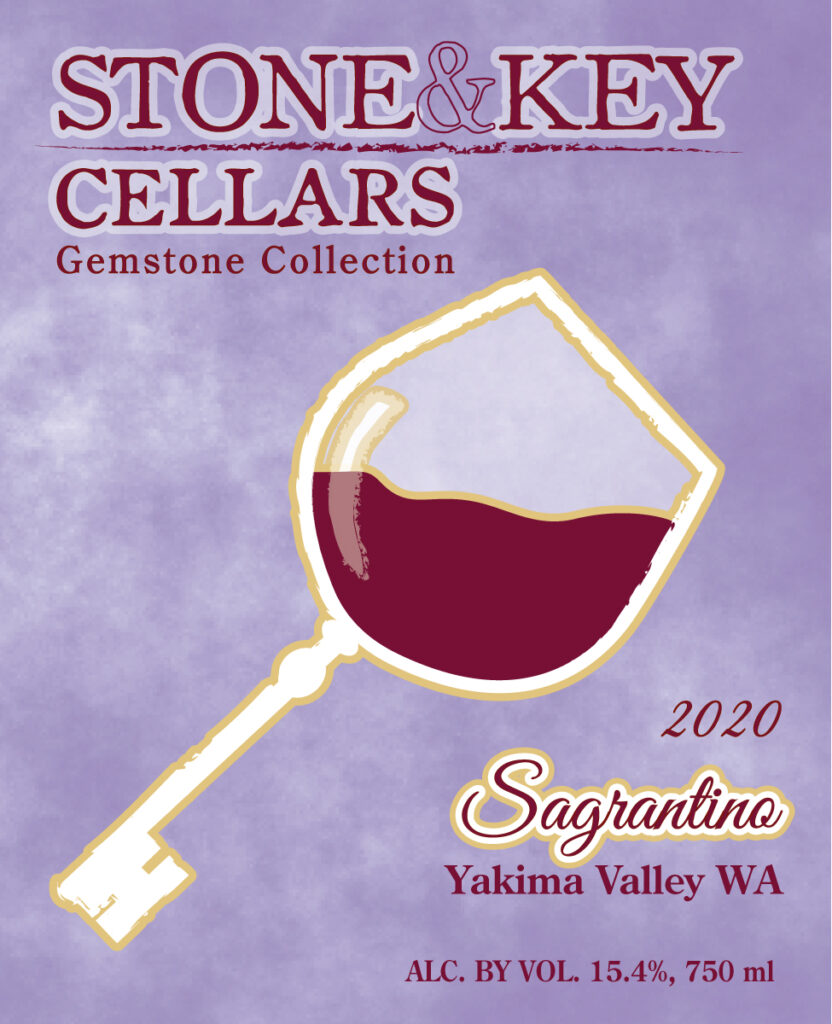 2020 Sagrantino
Yakima Valley, WA
15.4%
Medium ruby in the glass with purple glints. This wine oozes dark fruit on the nose, including black plum dried black cherry, and blackberries. Additional aromas of graphite and cassis ass complexity and interest. It is mouth-coating, echoing juicy cherry with ripe bramble on the mid-palate with a lingering dry finish like well-worn leather. We lovingly dubbed it the "velvet brick wall" of wine – simultaneously luscious yet robust.
24 cases produced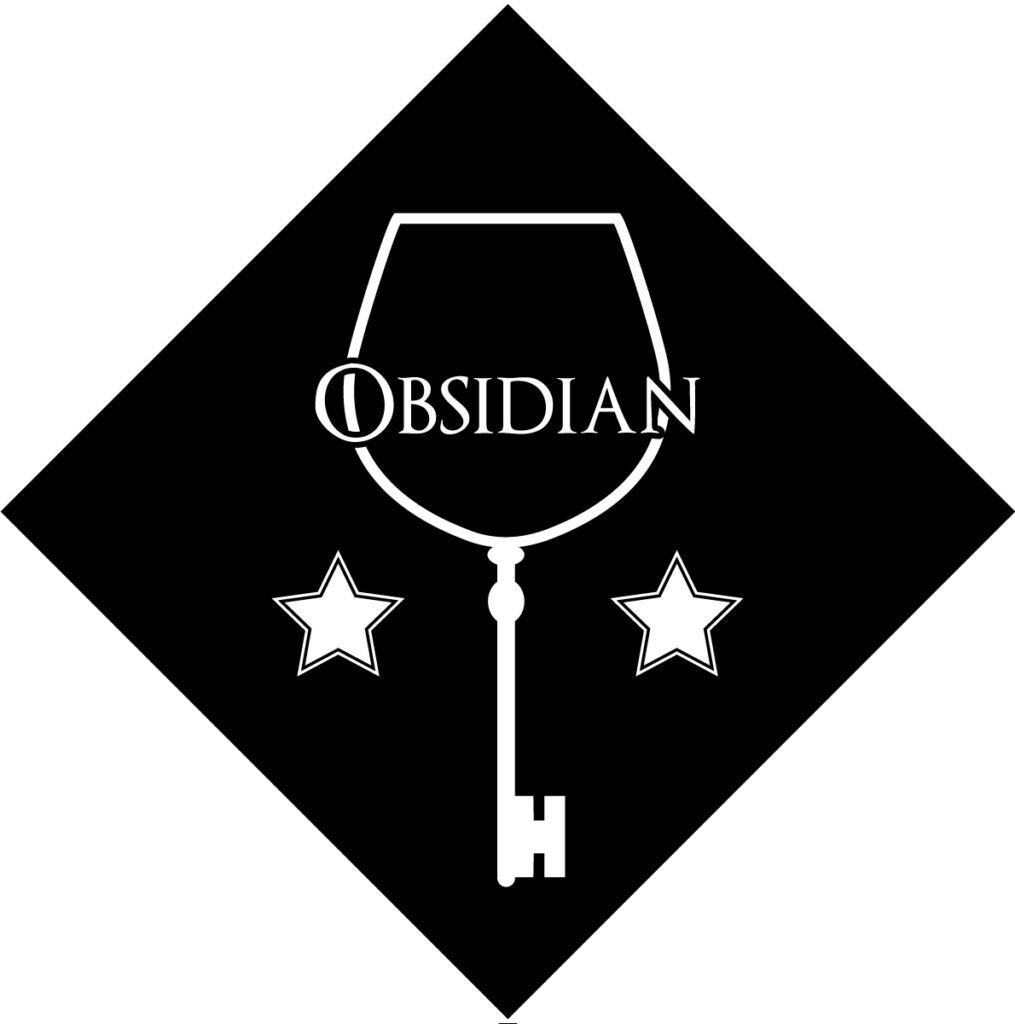 2019 Obsidian
Yakima Valley, WA
14.5%
Deep purple to the eye, it offers luxurious aromas of white chocolate, blueberries, and cinnamon with characteristic hints of green pepper from the Carménère. The opulent palate shows an abundance of black fruit, espresso flavors, and mouth-coating, silky tannins. Enjoy the complex structured tannins and flavors in the long, polished finish.
93% Carménère, 7% Petit Verdot
187 cases produced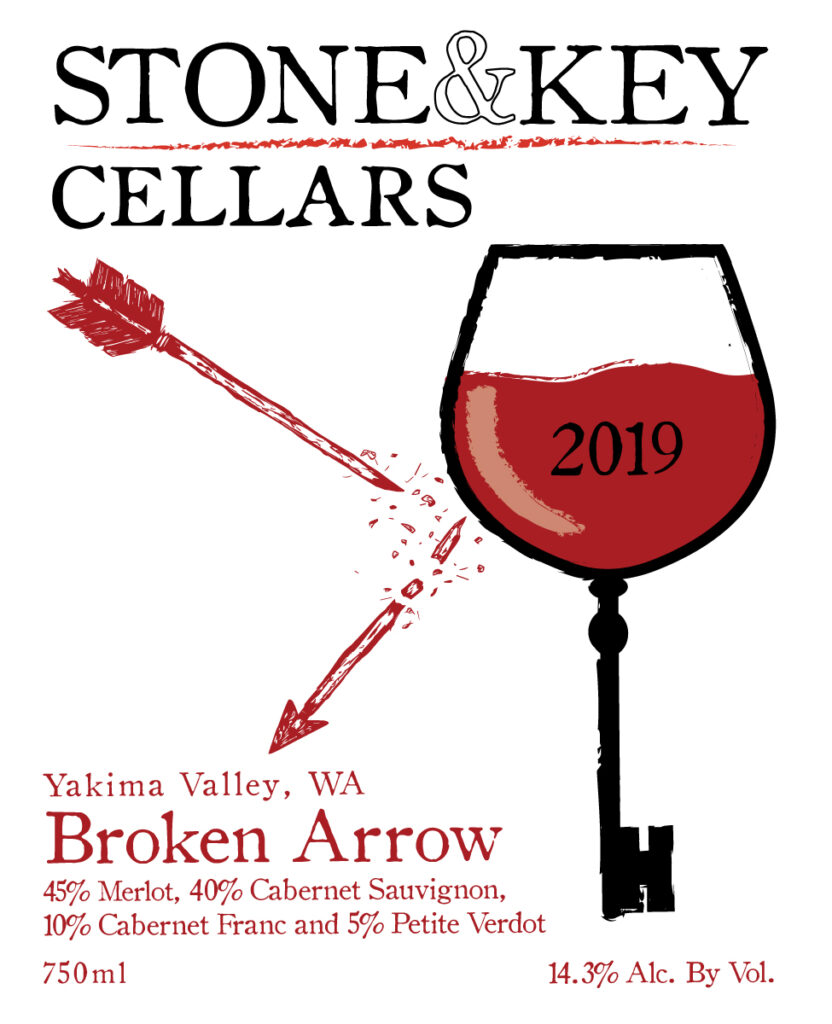 2019 Broken Arrow
Yakima Valley, WA
14.3%
Broken Arrow is a classic blend of Merlot, Cabernet Sauvignon, Cabernet Franc, and Petit Verdot. This wine appears deep ruby to the eye. The nose features black fruit, toasted oak, cedar chest, and hints of espresso. On the palate, firm tannins and toned acidity frame flavors of blueberry, black plum, and spice that emerge on the long, lush finish.
45% Merlot, 40% Cabernet Sauvignon, 10% Cabernet Franc, 5% Petit Verdot
66 cases produced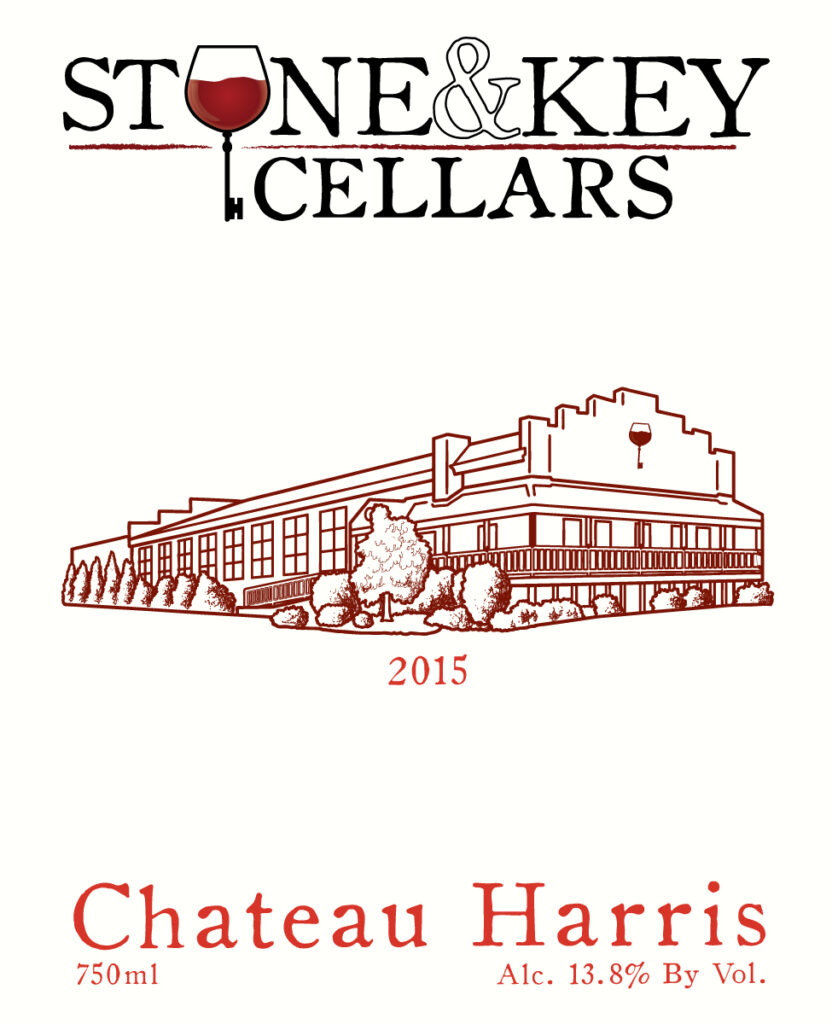 2015 Chateau Harris Reserve
Washington
13.8%
Named after the winery's owners, Deborah and Jason Harris, the 2015 vintage Chateau Harris is the 3rd release under this label and style. This wine is a Bordeaux style blend, boasting Cabernet Sauvignon, Cabernet Franc, Merlot, Malbec, Petit Verdot, and Carménère. Perfectly aged, this red is smooth and drinkable, but with plenty of tannic power to age well for years to come.
53 cases produced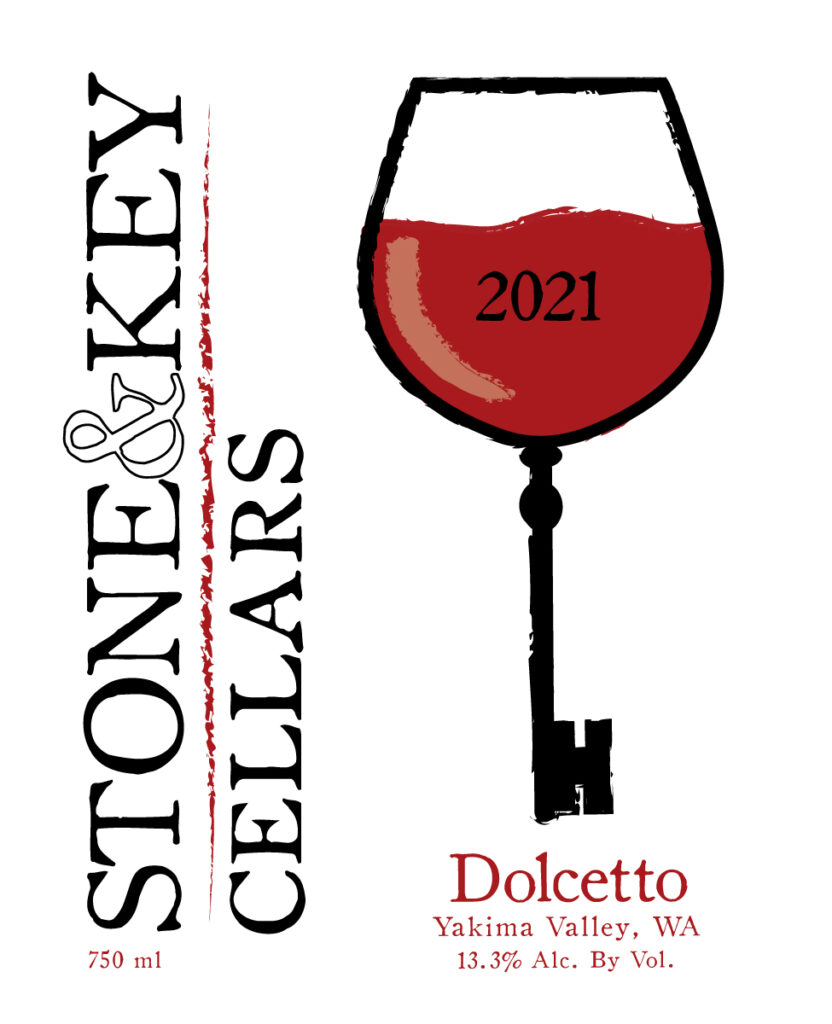 2021 Dolcetto
Yakima Valley, WA
13.3%
A scarlet-hued core with a light red tinge along the edge. Made in an "old world" style with stewed strawberry and mushroom character on the nose. Fresh acidity and earthy undertones on the palate make this wine ideal with food, pairing especially well with Italian cuisine.
97 cases produced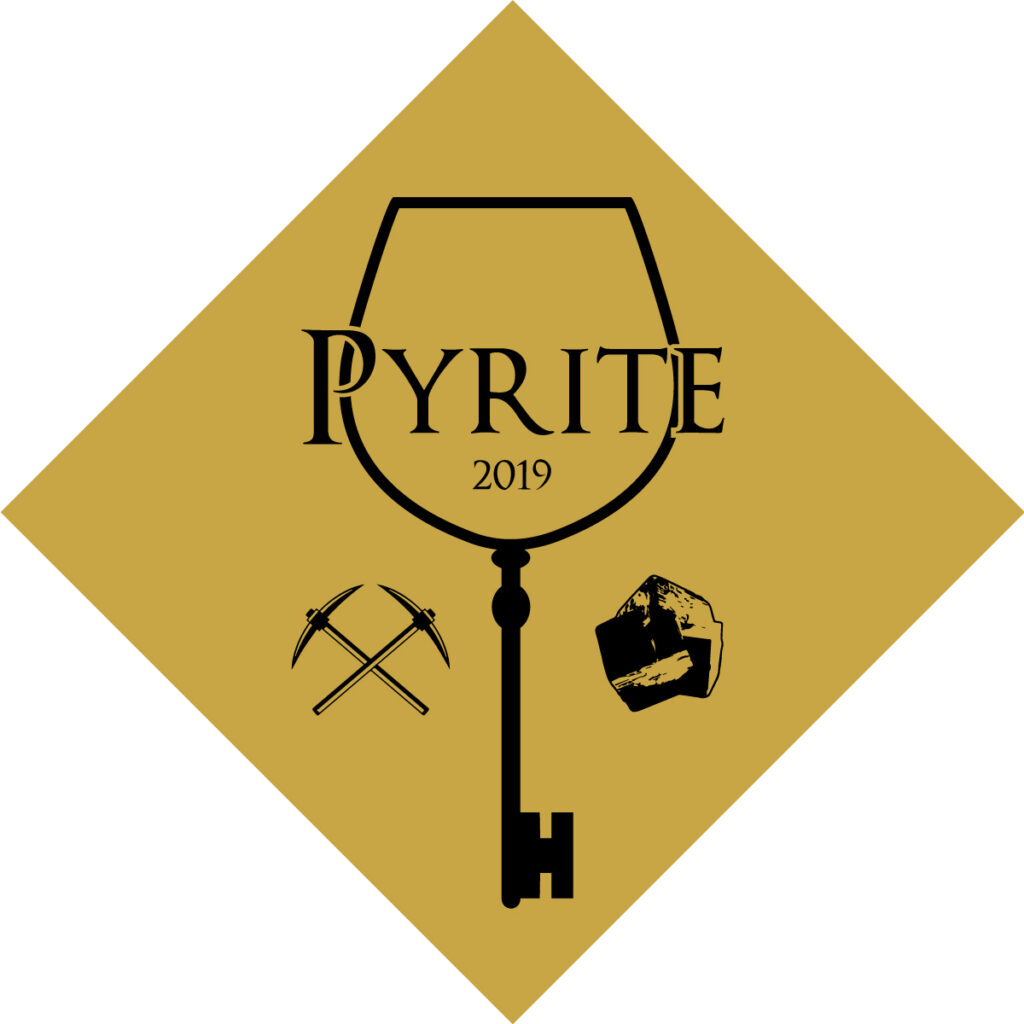 2019 Pyrite
Yakima Valley, WA
14.5%
This complex blend showcases a beautiful expression of Cabernet Sauvignon, Cabernet Franc, Merlot, Carménère, and Petit Verdot. The aromas are of Bing cherry, red currant, and white floral notes. On the palate, ripe berry flavors are framed by fine-grained tannins and earthy richness, with hints of pomegranate emerging on the lasting finish.
53% Cabernet Sauvignon, 24% Cabernet Franc, 10% Merlot, 9% Carménère, 4% Petit Verdot
28 cases produced
---
Current White Wines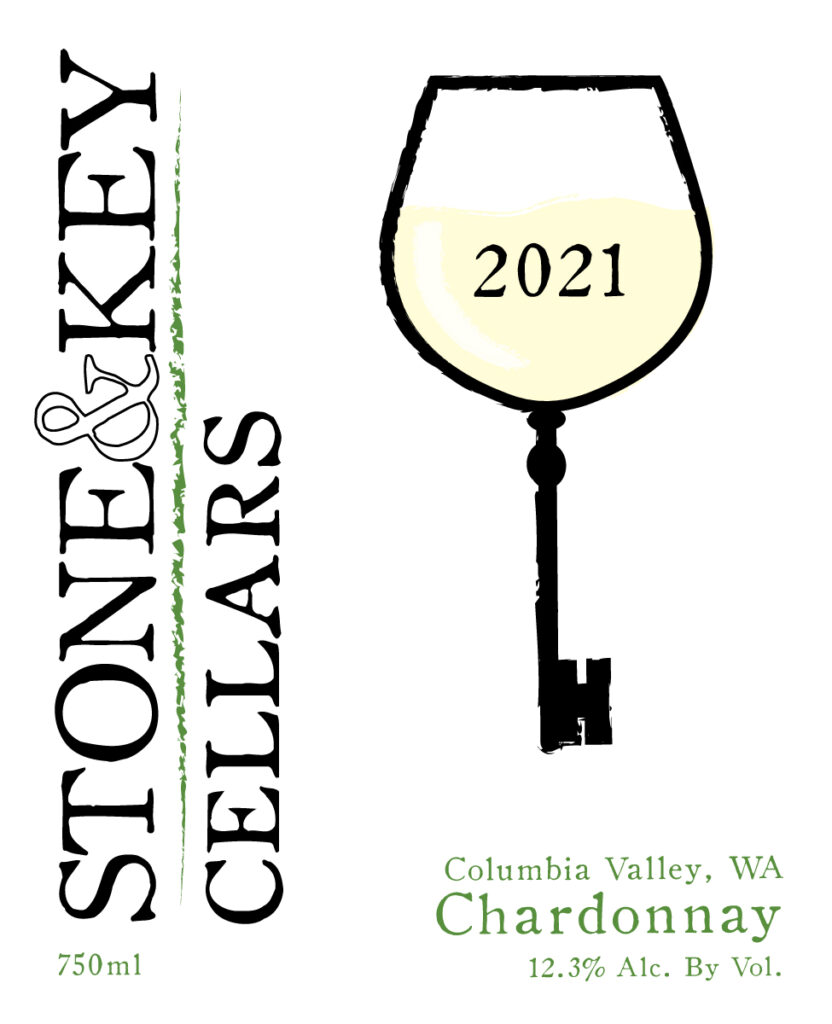 2021 Chardonnay
Columbia Valley, WA
12.3%
Our Chardonnay has a clean and energetic style that is both refreshing and satisfying. Aromas of Meyer lemon, white peach, and a subtle hint of vanilla fill your nose. On the palate, lively acidity supports flavors of whipped meringue, spiced Asian pear, and delicate hints of stone minerality.
234 cases produced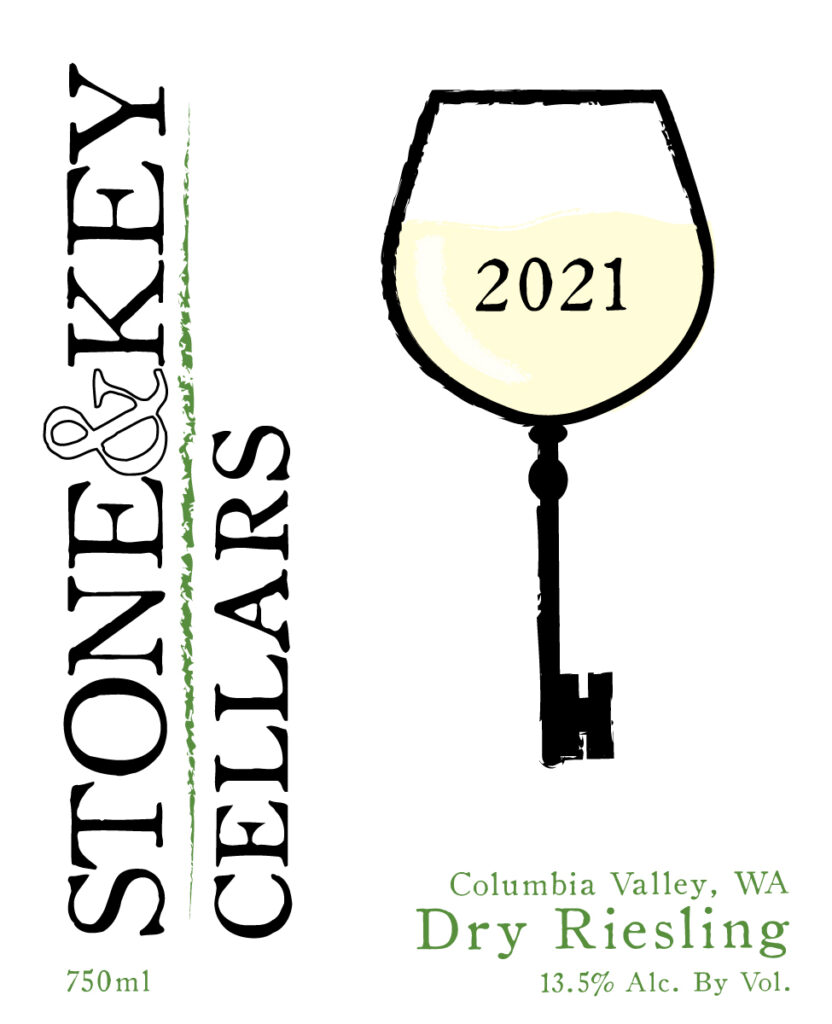 2021 Dry Riesling
Columbia Valley, WA
13.5%
This bone-dry Riesling is a classic expression of the grape. On the nose, the wine displays juicy white peach, crunchy apple, and fresh apricot. The naturally racy acidity on the palate carries hints of white grapefruit through to a crisp, lime zest finish.
83 cases produced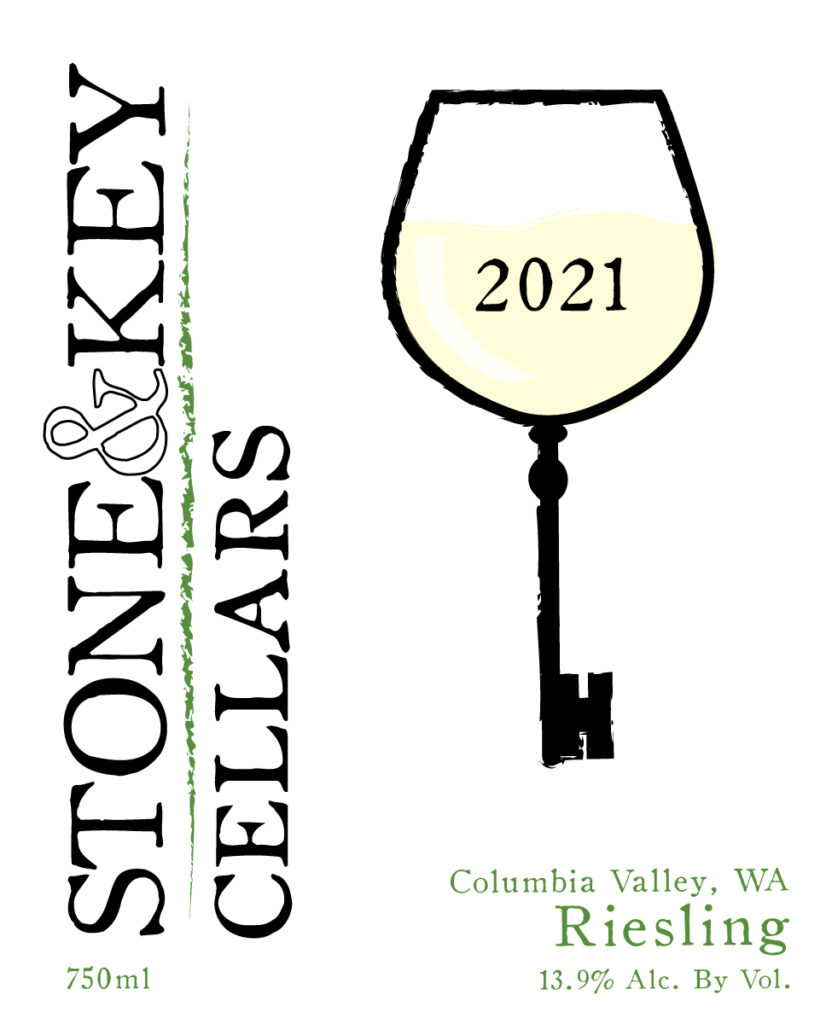 2021 Riesling
Columbia Valley, WA
Aromas of white peach, papaya, and apricot are layered with jasmine and orange blossom. On the palate the integration of floral and stone fruit flavors is accentuated by mouthwatering acidity, leading to a clean finish enhanced by mineral notes.
84 cases produced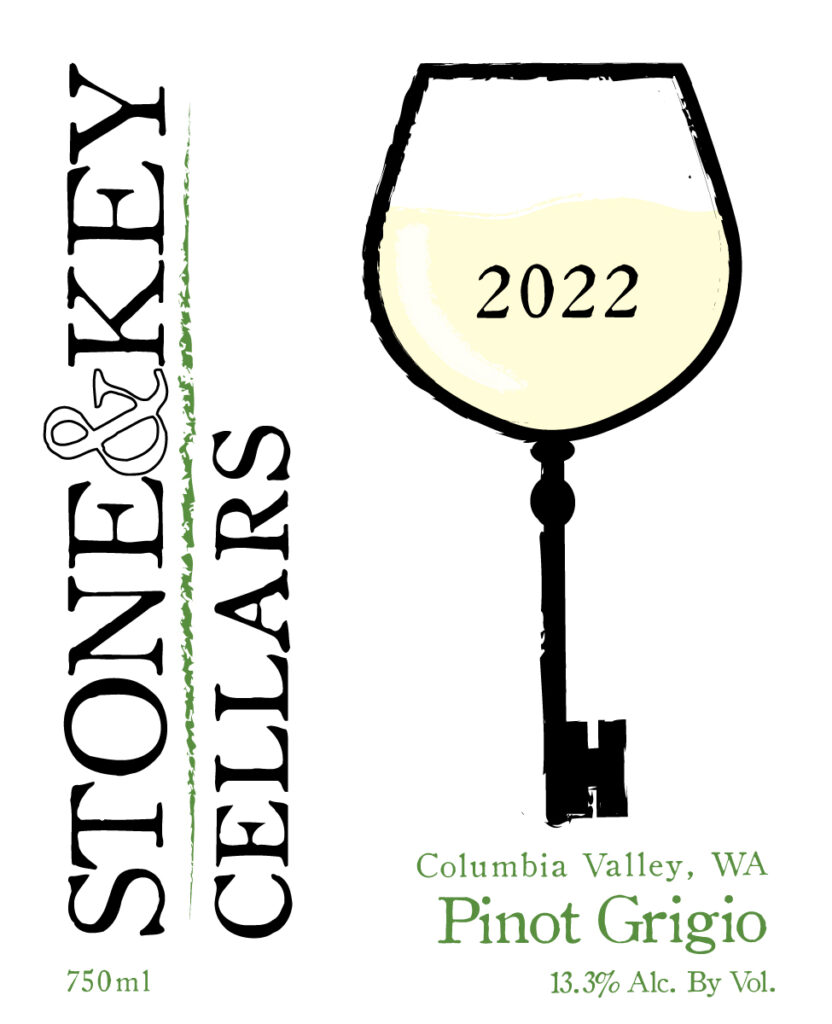 2022 Pinot Grigio
Columbia Valley, WA
13.3%
The light straw color suggests a delicate, refreshing wine. Fruity on the nose with lemon zest, white peach, and strawberry-on-the-cusp-of-ripeness. The bouquet complements the citrus-driven palate of freshly picked citron and white grapefruit. An underlying hint of guava and a zippy quince acidity round out this easy-sipper.
225 cases produced
---
Current Rosé Wines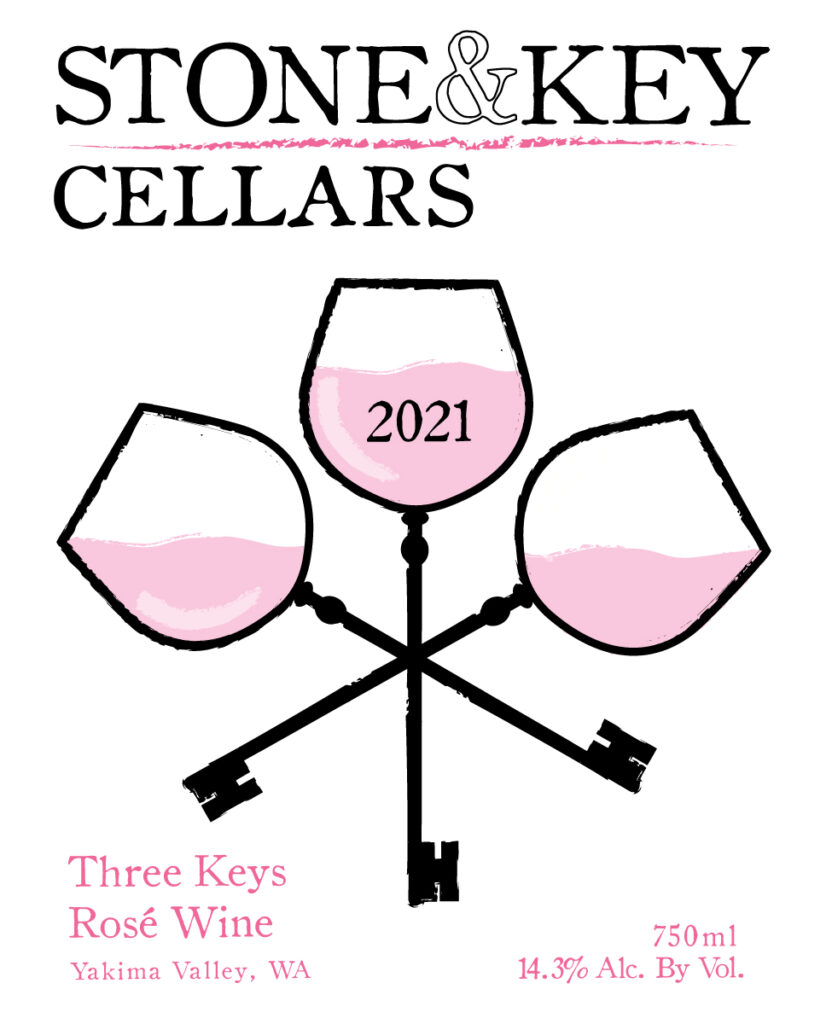 2021 Three Keys Rosé
Yakima Valley, WA
14.3%
This pale salmon-colored Rosé displays aromas of strawberry vanilla, rose petal, and candied guava. On the palate, vibrant red fruit and citrus flavors of grapefruit and lemon zest are underscored by bright acidity adding poise and balance to a long mouth-filling finish.
34% Cabernet Sauvignon, 33% Merlot, 33% Syrah
143 cases produced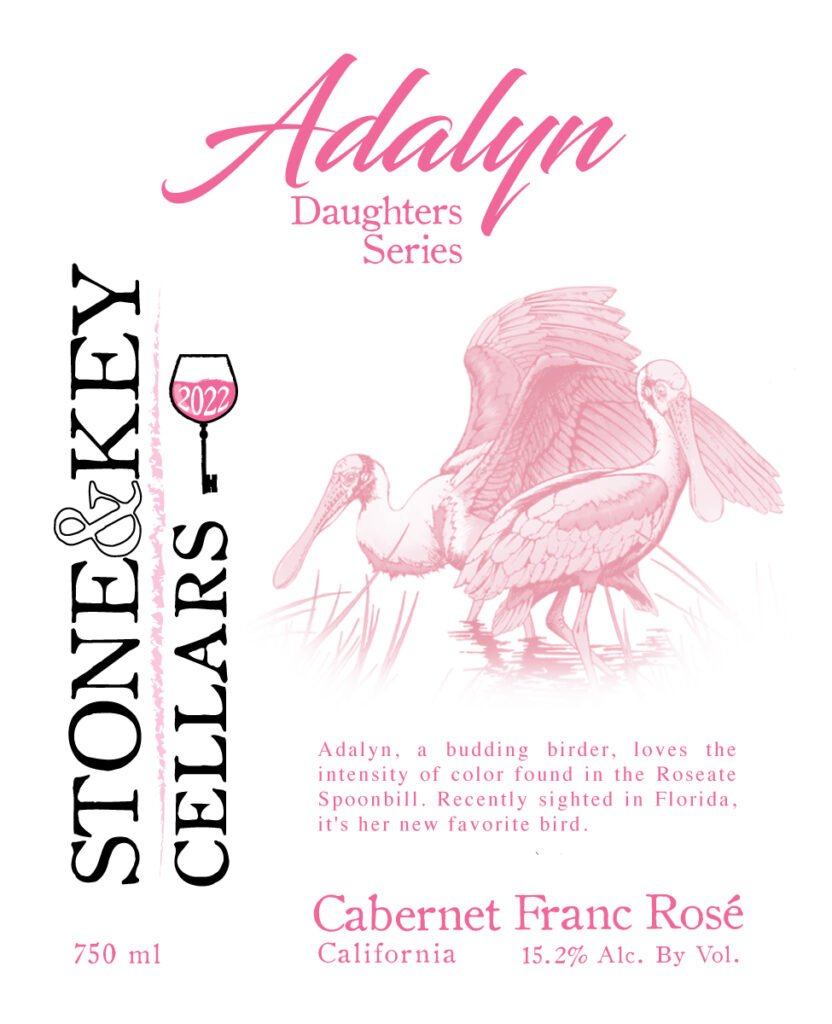 2022 Cabernet Franc Rosé
California
15.2%
Do not be deceived by the delicate pale pink color in the glass because this wine really delivers! On the nose, it displays strawberry and rose petal with a ripe Rainier cherry note fleshing out mid-palate. This wine finished remarkably dry, with crisp minerality and a touch of tannic structure, carried by white grapefruit pit and white tea characters.
93 cases produced
---
Current Specialty Wines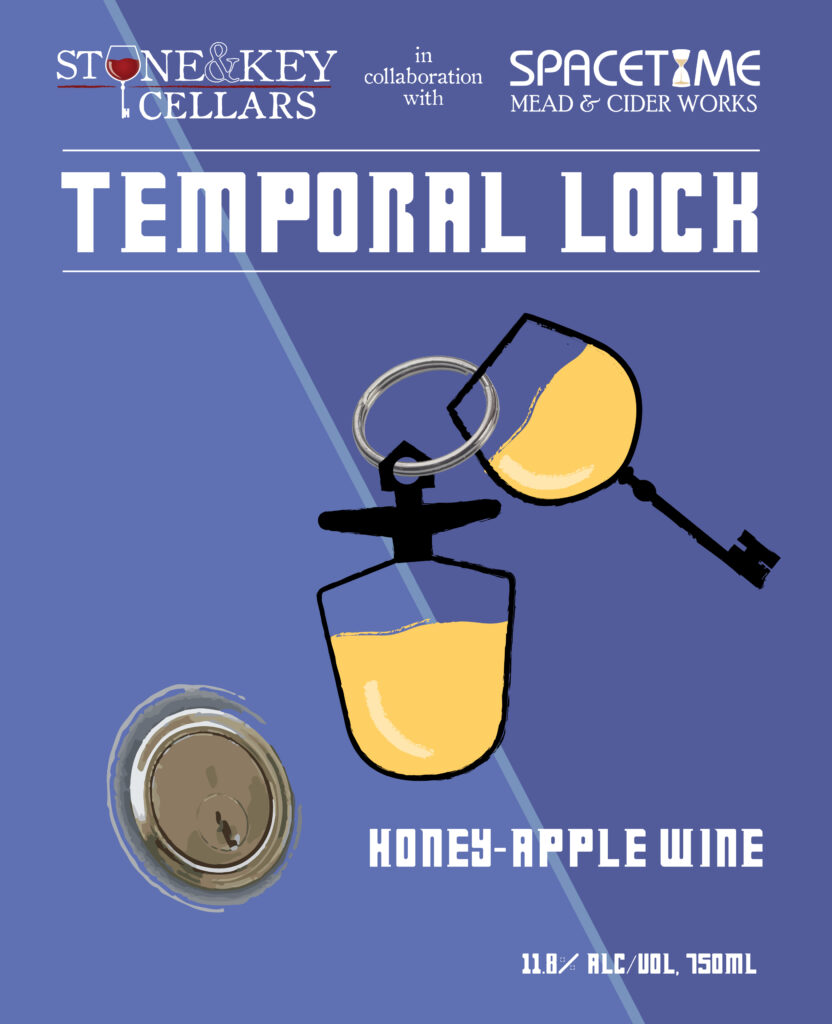 2021 Temporal Lock
Pennslyvania
11.8%
Temporal Lock is a collaboration between Stone & Key Cellars and Space Time Mead & Cider Works. Reveling in nerdy beverages and a love of science fiction we combined our special blend of apples (Fugi, Rosalee, and Braeburn) from Solebury Orchards with late fall honey sourced from Murphy's Bee Farm (Golden Rod, Knot Weed, Purple Loosestrife, and other wildflowers) to make this magical semi-dry cyser!
86 cases produced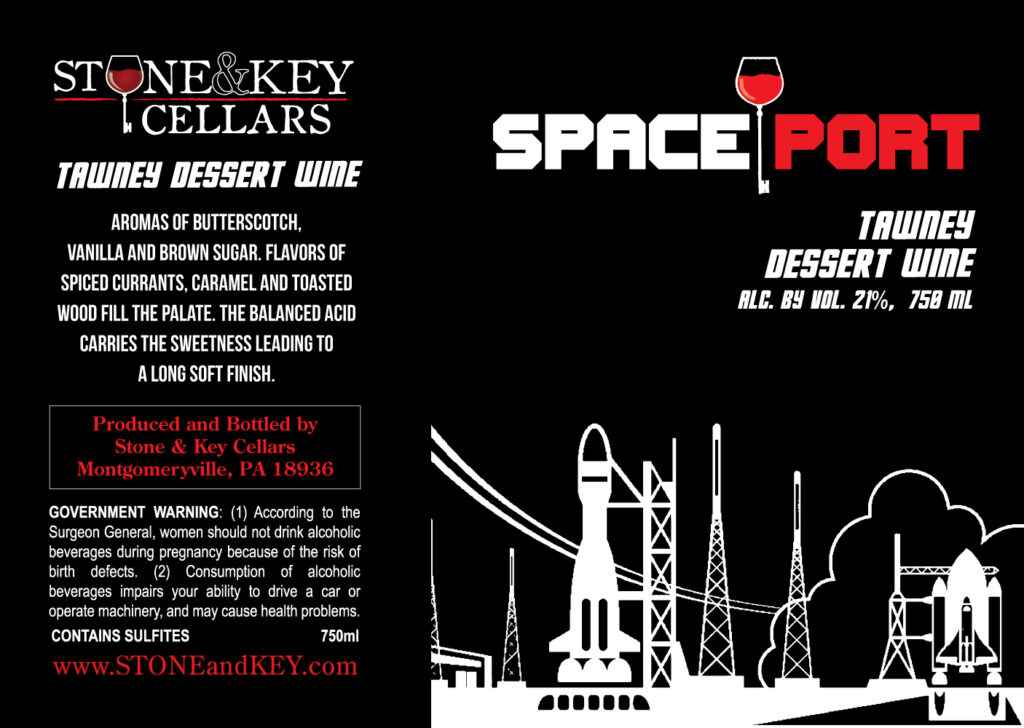 2022 Spaceport
21%
Aromas of butterscotch, vanilla, and brown sugar. Flavors of spiced currants, caramel, and toasted wood fill the palate. The balanced acid carries the sweetness leading to a long, soft finish.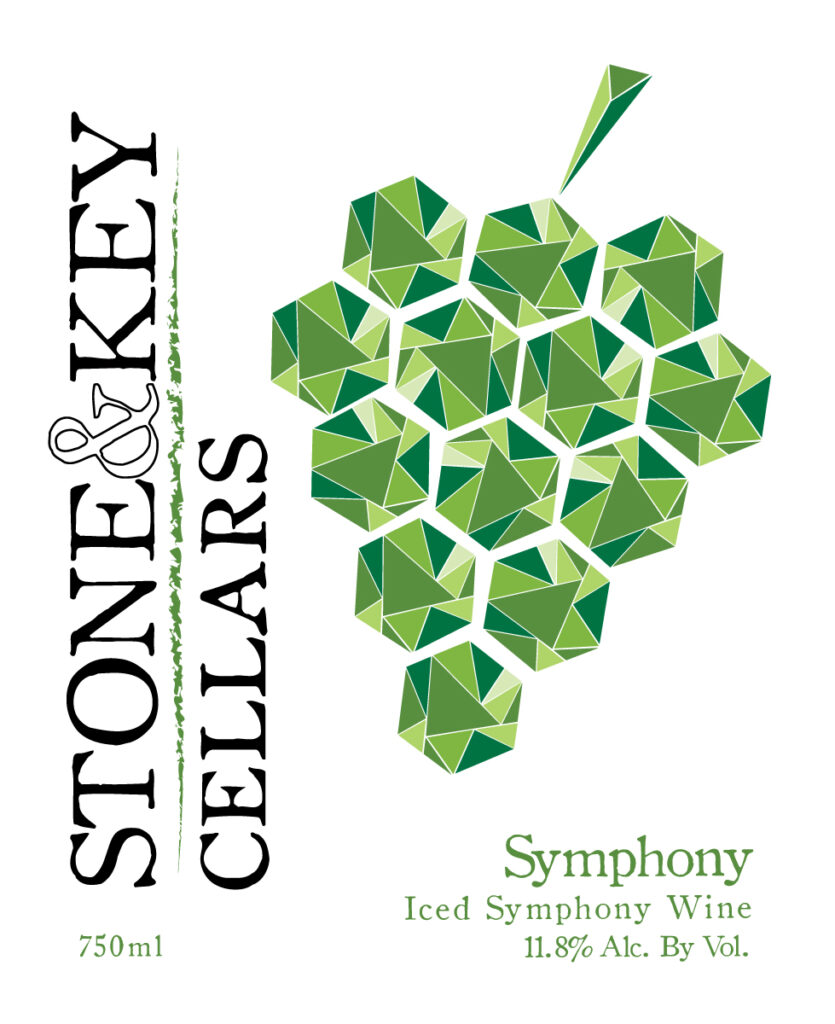 2022 Symphony
California
11.8%
A labor of love, this extremely small batch of Iced Symphony Wine was 100% worth it! Incredibly aromatic with notes of white peaches, tangerine, and dried apricot that follows through on the palate. Natural sugars from arresting the ferment carry honeysuckle, ripe pineapple, and mango flavors to a decadent, lingering finish. Fermented from cryoconcentrated fresh pressed symphony grape juice.
18 cases produced